This article includes information about the Markets screen of the Equiti Trader mobile app.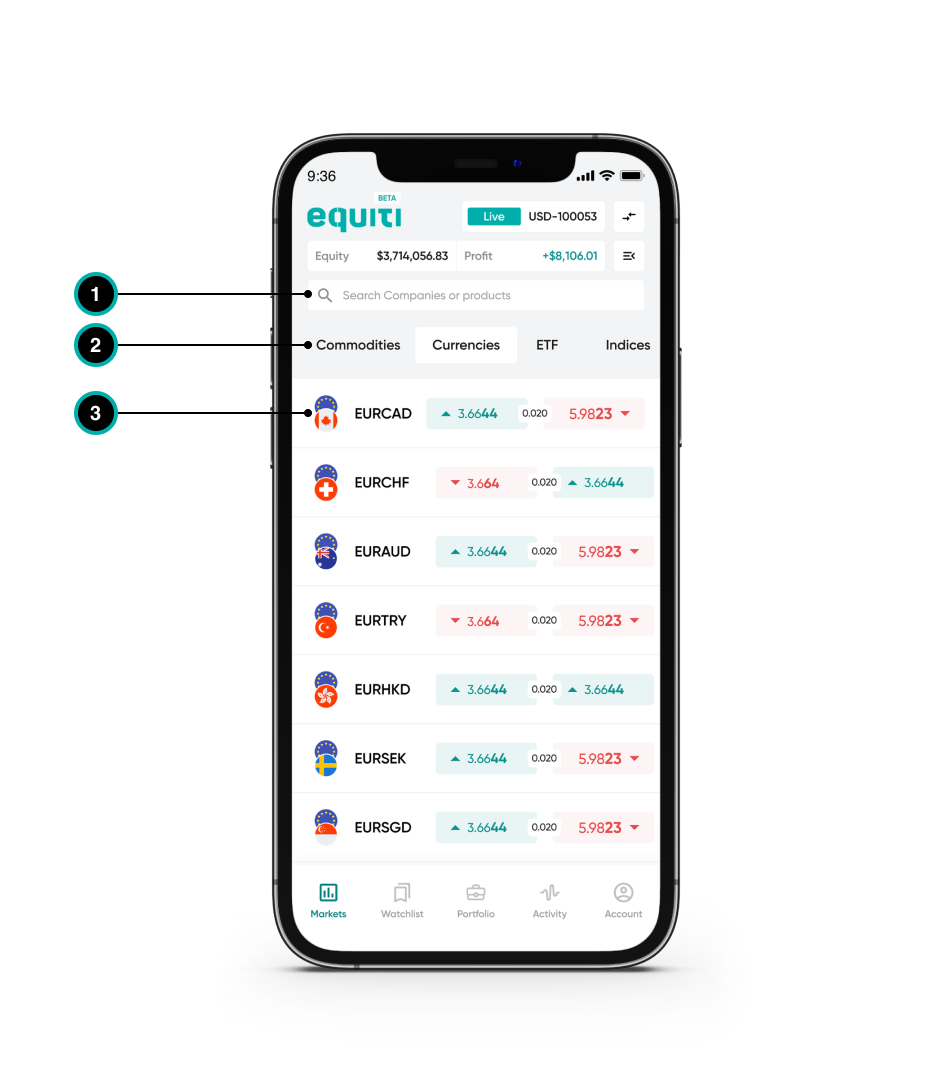 Search:

The search bar can be used to find markets by name, symbol, or other identifiers.

Security groups: the security group tabs can be used to explore the markets by their sector. You select between commodities, currencies, ETFs, indices, metals, and shares.
Market: The market tile displays the market's symbol, name, buy price, spread, and sell price, all in real time.