This article includes information about the header of the Equiti Trader mobile app.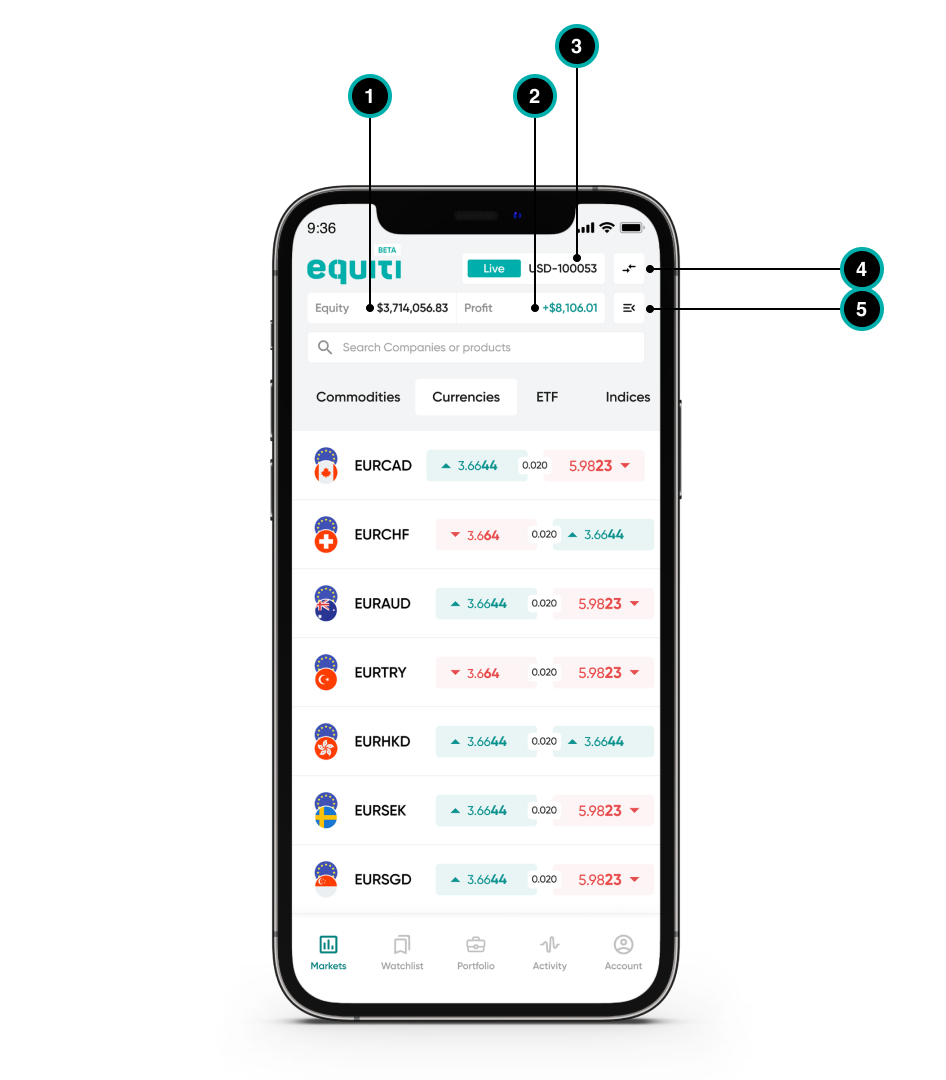 Equity: the total value of the account. It is calculated as the sum of the balance in the account plus any open profits or minus any open losses on CFD positions.
Profit: Net PnL (Profit or Loss), the overall gain or loss on open positions. It

is calculated by subtracting the entry price of each open position from its current market price and aggregating the results across all positions. It is also reflecting swaps and commissions.

Account number: This tile contains three parts:

Account type, Demo, or Live.

Account currency.

Account number or ID.

Switch account: navigates to the switch account screen to switch between demo and live accounts. Learn more about switching between demo and live.
Account Overview: A button that displays an overlay that contains the selected account summary and details.