To place an order there are 2 methods:
· Directly from market watch:
1. To place an order, navigate to market watch
2. Select the symbol you want to trade
3. Double click on the symbol or right-click and then select "new order"

4. An order window should pop up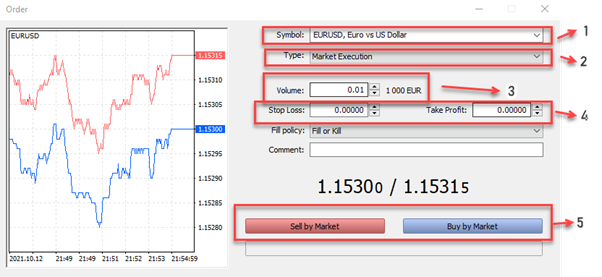 - Select the symbol (by default it will be the symbol you selected from the market watch)
- Select type of execution (market order or pending order)
- Select the volume
- Add SL and TP prices (not mandatory)
- Choose the direction of the position (sell or buy)
· Using one click trading:
To trade a financial instrument using one click trading:
1. Open the symbol chart
2. From the top left corner of the chart select one click trading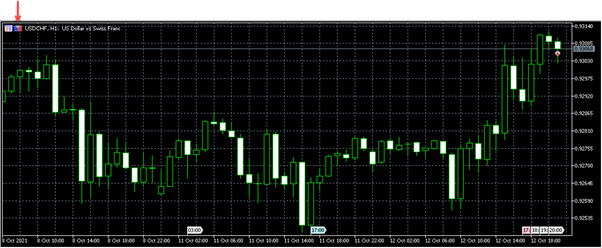 3. Buttons will appear on the chart to allow one click trading

4. On the first time you try to execute an order a pop will be opened which is disclaimer that you accept the terms and conditions.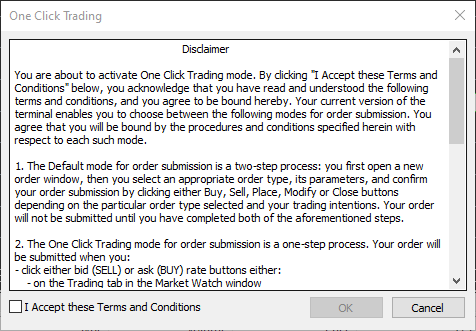 5. Select the volume needed and click on the direct of the trade wanted (buy or sell)
· If one-click trading is disabled and you want to enable it, please follow the below:
From the top panel select Tools è options

A pop will open, select trade then enable one click trading