MQ WebTrader is a web version of the MT4/MT5 platforms. The MQ WebTrader allows you to analyze markets and execute trades directly from your browser.
To launch MQ Webtrader, follow the below steps:
If you already have an account, click here to log into the client portal or click here to create one.
You can launch the Webtrader either by clicking on:


The more options icon "" next to each account on the dashboard, or;
The "Launch MQ WebTrader" button on the "Platforms" page.

Log into your trading account using your login credentials

Trading account number as your login
Password. If you forgot your password, click here for the steps to resetting it.
Server for MT4: EquitiGroup-Live for live accounts or EquitiGroup-Demo for demo accounts.
Server for MT5: EquitiGroupLtd-Live for live accounts or EquitiGroupLtd-Demo for demo accounts.
Platform (MT4, MT5)

You can add the WebTrader to your iPhone/iPad home screen by tapping the share button icon on your Safari browser and selecting the "Add to Home Screen" option.
Client Portal - Dashboard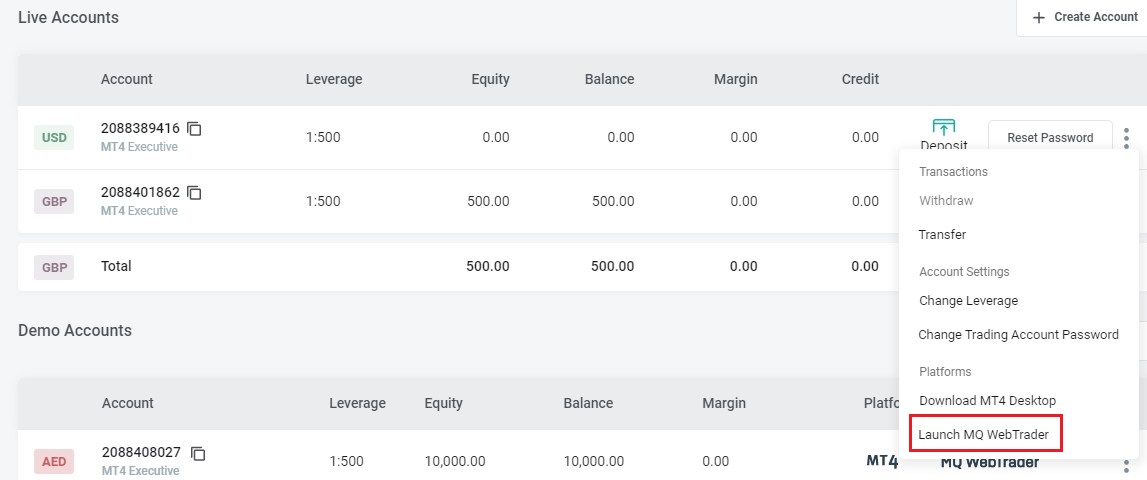 Client Portal - Platforms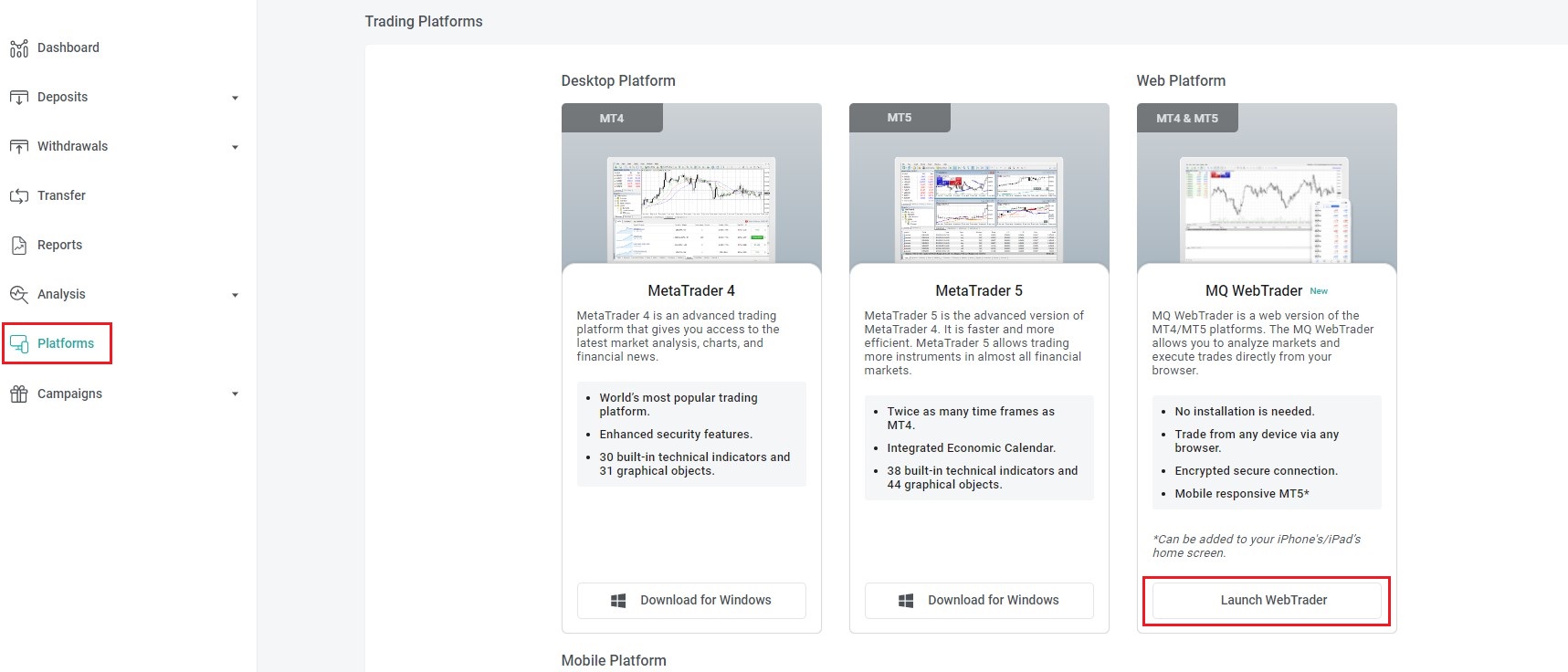 Webtrader - Login Details